How to get on our sponsors list
Become a Sponsor:
IAFF Local 2498 is always seeking new sponsors.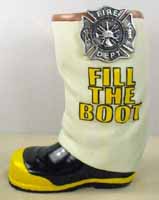 There as sponsorship levels for all types, sizes, and budgets. Sponsorship can be in the form of prizes for winners, funds to purchase prizes, or funds to help with the cost of running the an event such as MDA, or Relay for Life.
All sponsors will have a dedicated page on our site with contact information, pictures and words of text. There will also be links backs to your current site. Each year's sponsors pages remains on the site for up to 2 years, so you will have back-links and listings on our site for up to 2 years. Those sponsoring multiple years will be listing on pages for all the years you sponsored.

What to help but not sure what you can do? Give us a call. You can help make a difference!
Donald M. Dinse
, President
Office:               (757) 532-3337       
Fax: (757) 345-6033
E-Mail:
-----------------
Clyde T. Longest Jr
, Treasure
Office: (757) 509-2225
Fax: (757) 345-6033
E-Mail: