York County Williamsburg Professional Fire Fighters
Copy of our Thank-you letter.

---
York County & City of Williamsburg Professional Fire Fighters
                                                           
Please Note: Your donation will go to Your Professional Fire Fighters & Paramedics for local programs. Please be generous-help us help you!
We want to say 'Thank You' for your previous donation of $
We are in the process of determining which programs that are important to our community which we will be able to support this year. With your previous donation, You helped with our continued support of York County Safety Town, where York County children are trained in Stop, Drop and Roll in case their clothes were to catch fire and bike safety just to name a few. In the City of Williamsburg, Williamsburg's Citizen Donations assisted with the start of a Fallen Fire Fighters Benevolent Fund.
Your contribution assisted us with our commitment to support The Children's Burn Camp of Virginia, "Jerry's Kids" –MDA's, "Fire Fighter Fill the Boot" and American Cancers Societies "Relay for Life".  Our organization also utilizes your contribution to insure the families of fallen York County & City of Williamsburg fire fighters, whether "Line of Duty Deaths" or non Line of Duty Deaths are never forgotten. Special attention is given to their children's birthdays and throughout the holiday season.
Our members have done great things for our community, but we think we can do more..IF..We have your financial support and assistance. YOUR Single Gift Does Matter.
We no longer make Solicitation Phone Calls ..So Please be generous.
We know you're busy..Which is why we ask before you forget..Please take a moment and complete the below Donation portion. Your gift will make our community a better place to work, live and go to school. It's for a Great organization and purpose. "Help Us to do More". 
York County Citizens and Business donations go directly to York County and City of Williamsburg Citizens and Business donations go directly to City of Williamsburg
Don Dinse
President
York County & City of Williamsburg Professional Fire Fighters (On the Job 24/7 for you and your family)
IAFF Local 2498
                 "Thank You" to BB&T Bank and Peninsula Data for their Assistance with this Fund Raiser
If you have any questions about this Fund Raiser, Please don't hesitate to call me personally!
757 532 3337
Dear Fellow IAFF Local 2498 Veterans, Union Officers, Members, Family Members an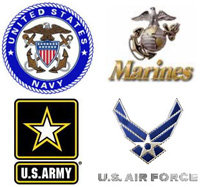 d Friends,

Please allow me this brief moment to share our sincere heartfelt thanks to all active, retired andUS military veterans weather currently serving or who have served proudly in the past. It is because of their bravery, sacrifice and unwavering commitment to this countries principles that allows us to enjoy the freedoms this great country offers each of us.

The York County & City of Williamsburg Professional Fire Fighters IAFF Local 2498 takes it commitment to recognize those serving or those who have served very seriously and has demonstrated that commitment this year by voting unanimously to developed and fund our US Military Veterans Appreciation Program and Union Hall's "Wall of Honor".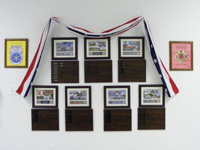 As we move through each day engaging in the day to day challenges this tough economic crises has presented us. Lets keep in mind that they are in no way measurable to the ultimate sacrifice so many of our proud men and women in our military have given us so that we may enjoy such freedoms.

Our prayers and thought are with the families and friends left behind by the tragic event at Fort Hood, to all those serving abroad placing themselves in harms way for all of us and to all those who are currently serving or who have served in the United States Military. Today, let's not reflect on our differences,instead lets focus on the most commonality we all share..That of a Proud American.......
Here is a collection of your Professional Fire Fighter/Medics in the news!
Sept. 16 Fire destroys York County home Click Here
Aug. 12 Woman pulled from burning home died. Click Here
July 27 Lightning likely sparked house fire. Click Here
July 28 Flames rip through Strip Mall. Click Me
July 3 Fire at York County restaurant . Click Here
Bones found at Marina. Click here
Fire rips through York County dentistry. Click here.
IAFF Response to H1N1 (swine) Flu Outbreak
---
Remember the Basics
Before the Call
Ensure that you have your PPE readily available (respirators,
medical gloves, face/eye protection, gowns or garments)
During the Call
Assume patients with respiratory symptoms have the flu
Don your PPE before entering the patient area
Strictly limit the number of crew members having direct patient contact
Put a mask on the patient
Create or promote good ventilation
After the Call
Properly dispose of/clean exposed PPE
Sanitize or wash your hands
Properly clean/disinfect reusable medical equipment
Decontaminate other equipment and vehicles
Do not continue to wear contaminated clothing, and
do not take any contaminated items, including uniforms, home
Take care of your physical health (diet, rest)
If you are exposed, report it
And Finally
Do not go to work if you are experiencing flu-like symptoms
See what the CDC has to say...
Interim Guidance for Emergency Medical Services (EMS) Systems and 9-1-1 Public Safety Answering Points
(PSAPs) for Management of Patients with Confirmed or Suspected Swine-Origin Influenza A (H1N1) Infection
This document provides interim guidance for 9-1-1 Public Safety Answering Points (PSAPs), the EMS system
and medical first-responders and will be updated as needed at http://www.cdc.gov/h1n1flu/guidance/. The
information contained in this document is intended to complement existing guidance for healthcare personnel,
"Interim Guidance for Infection Control for Care of Patients with Confirmed or Suspected Swine Influenza A
(H1N1) Virus Infection in a Healthcare Setting" at http://www.cdc.gov/h1n1flu/guidelines_infection_control.htm.

read entire article

What is the IAFF?

The International Association of Fire Fighters represents more than 281,000 fire fighters and emergency medical personnel, who protect 85 percent of the nation's population. The IAFF includes more than 3,000 locals in more than 3,500 communities in the United States and Canada.

The IAFF is the driving force behind nearly every advance in the fire and emergency services in the 20th century-from the introduction of shift schedules early in the last century to the enactment of SAFER in 2003. With extremely active political and legislative programs, and with recognized experts in the fields of occupational health and safety, fire-based emergency medical services and hazardous materials training, the IAFF has established professional standards for the North American fire service.

Today, the IAFF is the primary advocate for providing fire fighters and paramedics with the tools they need to perform their jobs. The IAFF provides a strong voice in the development and implementation of new training and equipment, and has worked hard to ensure the proper staffing of fire and EMS departments. The IAFF is a member driven organization-for fire fighters, by fire fighters